Corflute Signs
Posted December 23, 2021
For those who don't know, a corflute sign is a corrugated plastic board which is often used as a temporary signage solution. Corflute signs are made out of plastic to give them a stiff, lightweight and weather-proof functionality.
Corflute signs provide an easy surface to print on, and present a clear and durable image that can withstand harsh weather conditions. Corflute signs retain the ink that is printed onto them, which means they are resistant to sun damage over time. They can also withstand damage, being very difficult to tear or break by hand.
Corflute signs are also very affordable, especially for small businesses. Corflute signs offer great temporary signage solutions for sales, promotions and seasonal advertising. Some of the great uses for corflute signs include: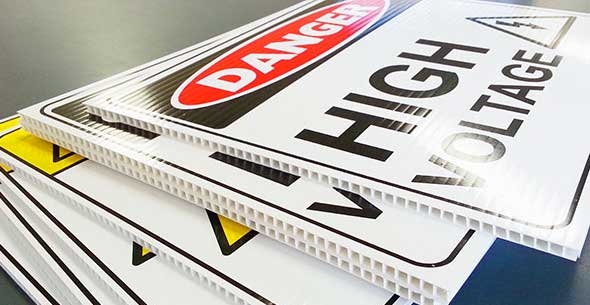 Corflute signs are the perfect choice for event signage, as they can quickly be made and easily installed and removed.
One of the most familiar uses for corflute signs is for real estate advertising. These signs are commonly seen around in the community.
Corflute signs provide a simple and easy format for construction safety signs
Directional signage can be made from corflute, and is highly effective for events and functions
Trade show displays can also make use of the versatility of corflute signs
Signage Mates
Welcome to Signage Mates, one of the leading signwriters Brisbane. We have years of experience helping our Brisbane clients by providing Brisbane signage and sign writers Brisbane services, such as building signage, car signage, signage printing, vehicle wraps Brisbane, car vinyl wrap Brisbane, and more! We have partnered with some of Brisbane's fastest growing businesses and have helped them embrace the power of signage Brisbane. We don't just service Brisbane, but also offer signage Sunshine Coast and signage Gold Coast. We provide high-quality car signage, such as car wraps Gold Coast, car wraps Sunshine Coast, Contact us now at 1300 404 777 or [email protected] for high-quality and affordable signage.